Senior Advocacy Group offers comprehensive life management services to advocate for and meet the needs of seniors. A fiduciary services firm, the company was established as a public benefit corporation that allows for both social good and profit purposes.
We are impassioned advocates on our client's behalf. Whether it's recovering thousands of dollars from deceptive online sites or appealing unfavorable Medicare decisions, we advocate for their property rights and interests in a purposeful, persistent manner.
The firm was founded by Shelley Rhoads Perry, a seasoned trust and estates attorney with extensive fiduciary planning and administration experience, to meet a growing need to protect against elder abuse and exploitation and provide ongoing support to maintain a desired quality of life.
With Senior Advocacy Group, Perry has partnered with Linda O. Flores, a former banking executive with significant financial experience, combining their respective strengths in law and banking to provide holistic life management services that meet the needs of their clients.
Our Team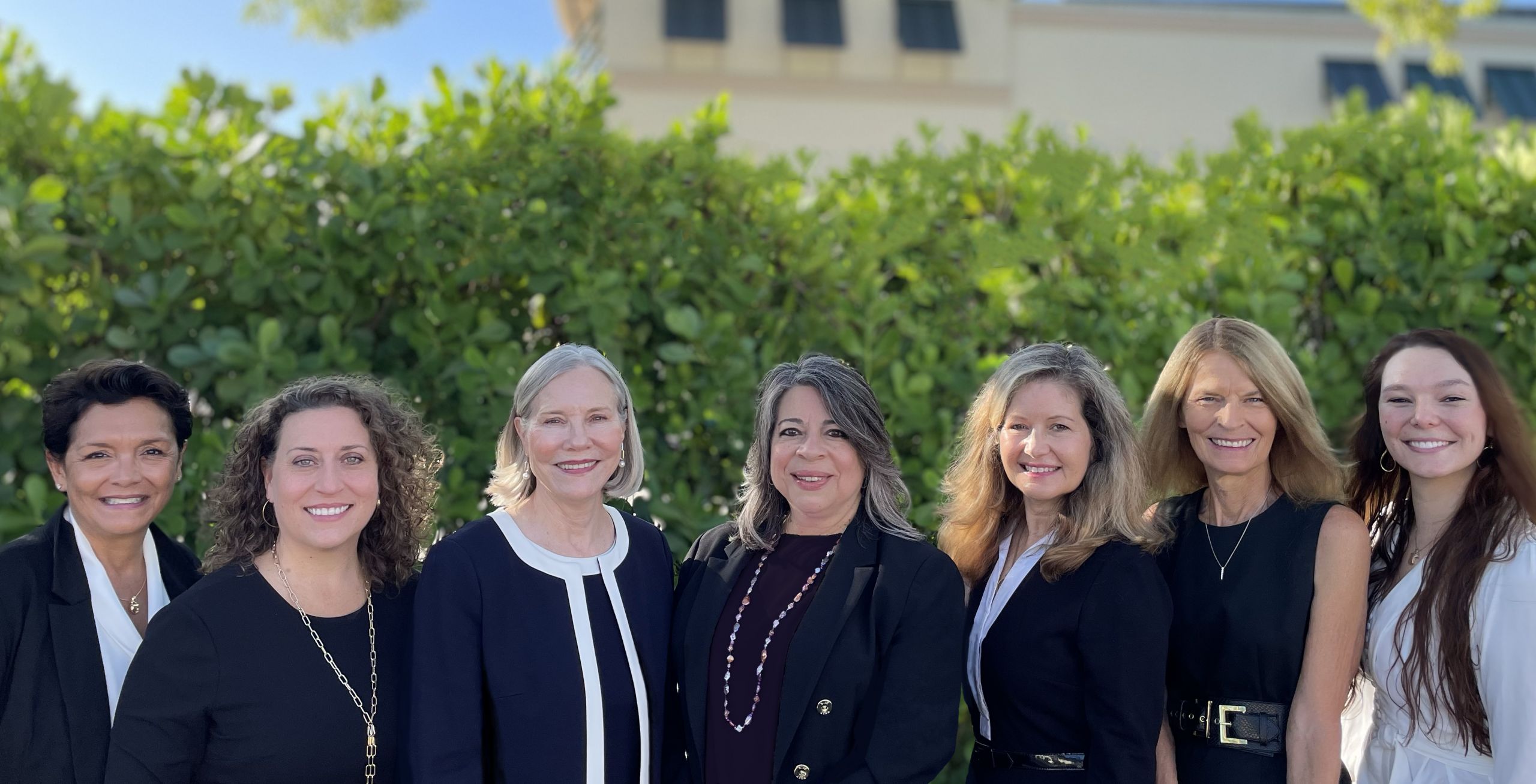 Shelley R. Perry
Shelley is a trust and estates attorney who has also held senior fiduciary planning and administration positions in a multi-family office and corporate trust department, in addition to practicing in a boutique estate planning law firm.
Linda O. Flores
A Florida registered professional guardian, Linda has worked in the financial industry for over 25 years. She advanced from entry level to management in mortgage and commercial lending and retail and private banking services. In her most recent position as vice president of private banking for a well-known local banking institution, Linda excelled in holistically managing her clients' overall banking needs.
Cheryl Jones
Originally from Minneapolis, Cheryl moved to Naples in 2017 to escape the snow and cold. After a 30-year career in supply chain management, she switched careers and is so blessed to be a part of Senior Advocacy Group.
Laurie Pivar
Originally from Chicago, Laurie has called Naples home for over 17 years. Laurie helped build a successful financial services business while raising two children and volunteering with various nonprofits in Naples.
Emma Barnes
Based in Miami, Emma oversees the expanding business operations of the firm. Prior to joining Senior Advocacy Group she served as a consultant and care manager at another senior benefit company in Miami.
Ashley DeVries
Originally from Arkansas, Ashley moved to Florida in 2008. With over 20 years experience in healthcare, Ashley has been serving Collier County seniors as a social worker since 2011.
Lydia Korff
Lydia is a seasoned attorney with over 15 years of experience, specializing in credit and trust documentation at a prestigious international bank in New York City and Miami. She has also played pivotal roles in litigation and tax matters.